December
##upgrade_flash##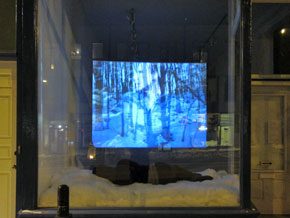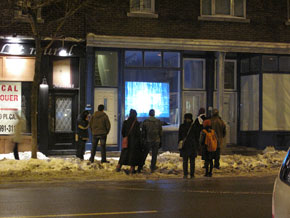 Click photos to enlarge. Photos: Monique Jean.
As the year draws to an end, time is set aside for rest, for reflection, for looking back. This month's Calendar event is presented in a storefront window space and runs for one hour. The public is invited to attend at any moment and to stay for as long as desired. The piece is to be viewed from the street.
Date: Wednesday the 29th and Thursday the 30th
Time: 7-8 p.m.
Place: 4844 Saint Laurent Blvd (between Villeneuve and St. Joseph)
Credits
Creation/Performance: Tedi Tafel
in collaboration with Monique Jean
Technical Assistance: Christine Boudreau
Video images drawn from performances with Leslie Baker, Marc Boivin, Bill Coleman, Dean Makarenko and Lin Snelling.